Inground Vinyl Pool Installers
Franlob General Services LLC vinyl lined swimming pools are specially designed to offer the highest quality at the lowest cost. Constructed with innovative and durable materials, vinyl pools take advantage of cutting-edge technology to resist sunlight, water, and chemicals. That means less time to clean your pool and more time to enjoy it.
Due to their lightweight design and materials, vinyl pools are quick to install. Depending on factors such as the size and complexity of the design, the total construction time can be as little as a few days. Larger, more elaborate pool designs may take a little longer to install.
Replacing a damaged or worn vinyl siding is even faster, in some cases taking only hours to complete. That means you can go to work in the morning and come home to a stunning new pool that night. Whether your pool is in-ground or above ground, vinyl makes it easy to change its appearance whenever you want.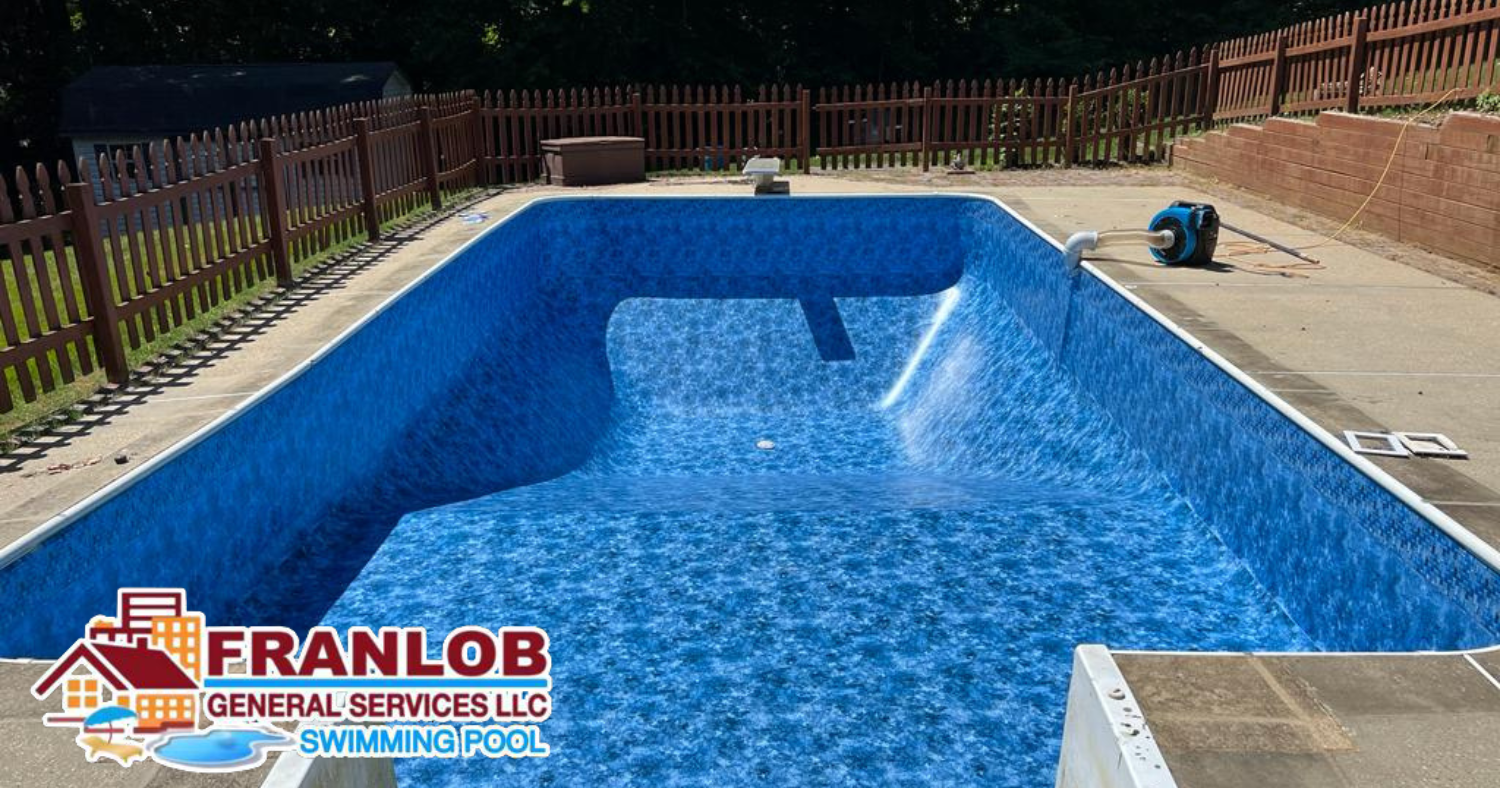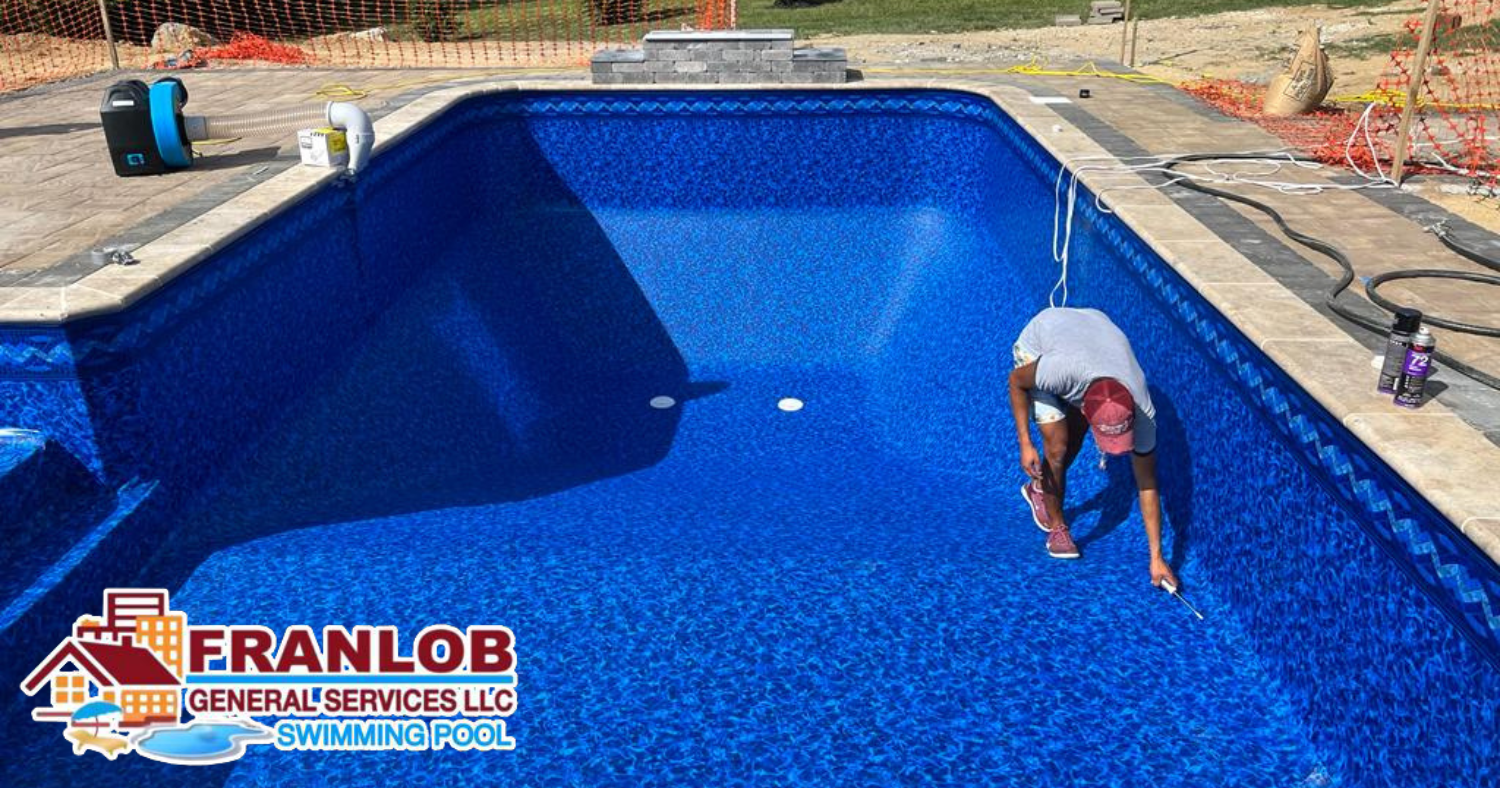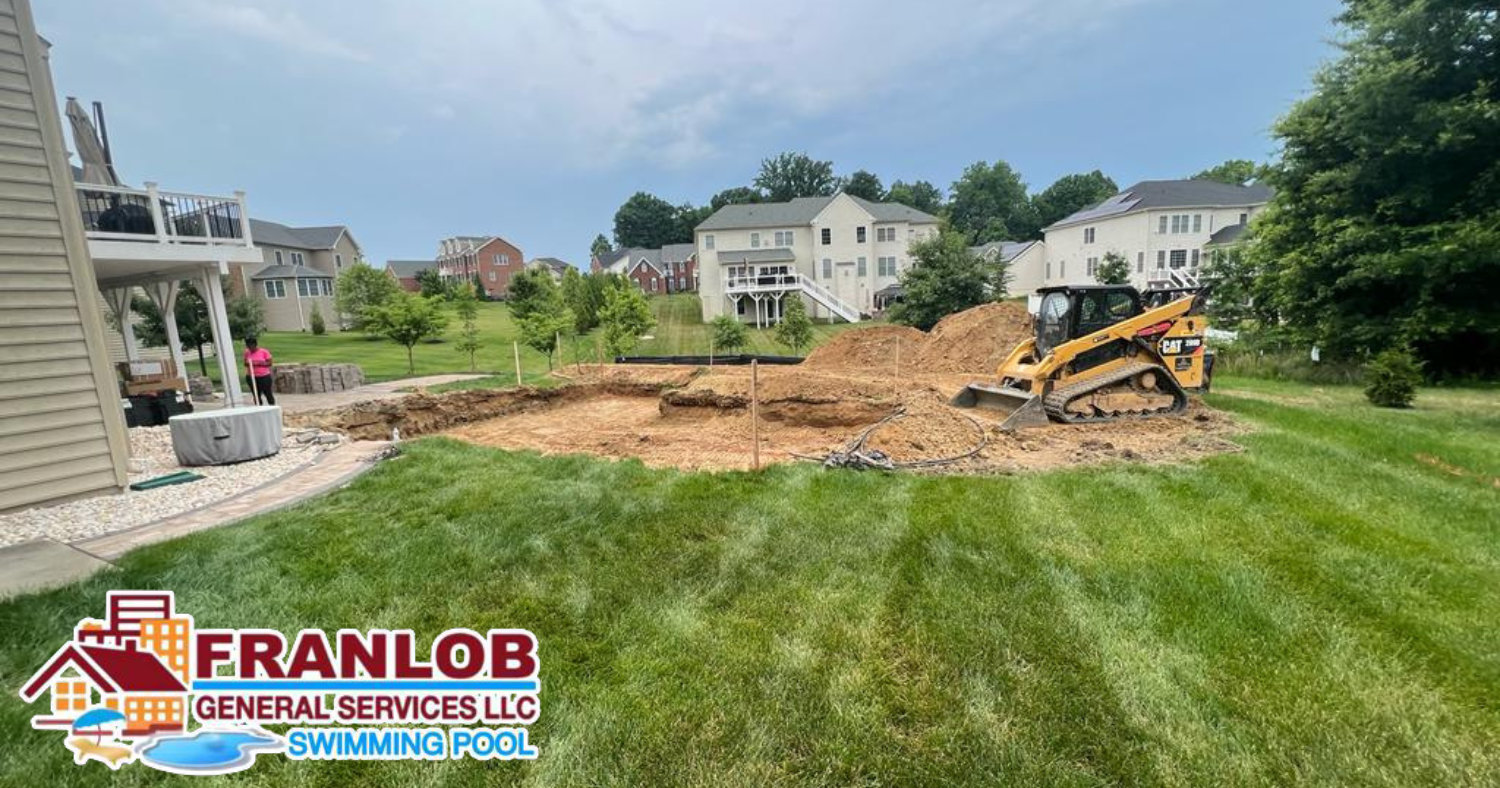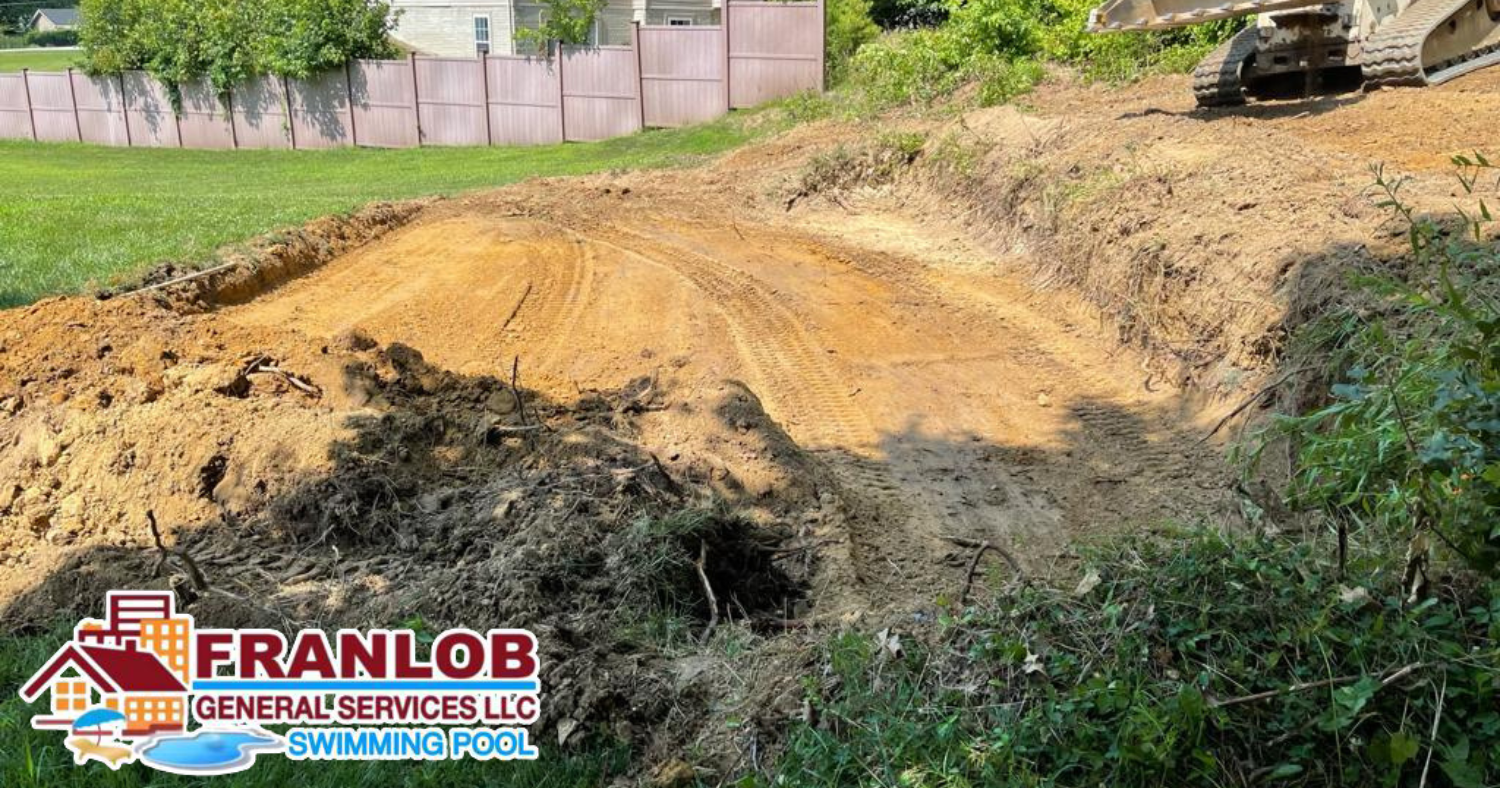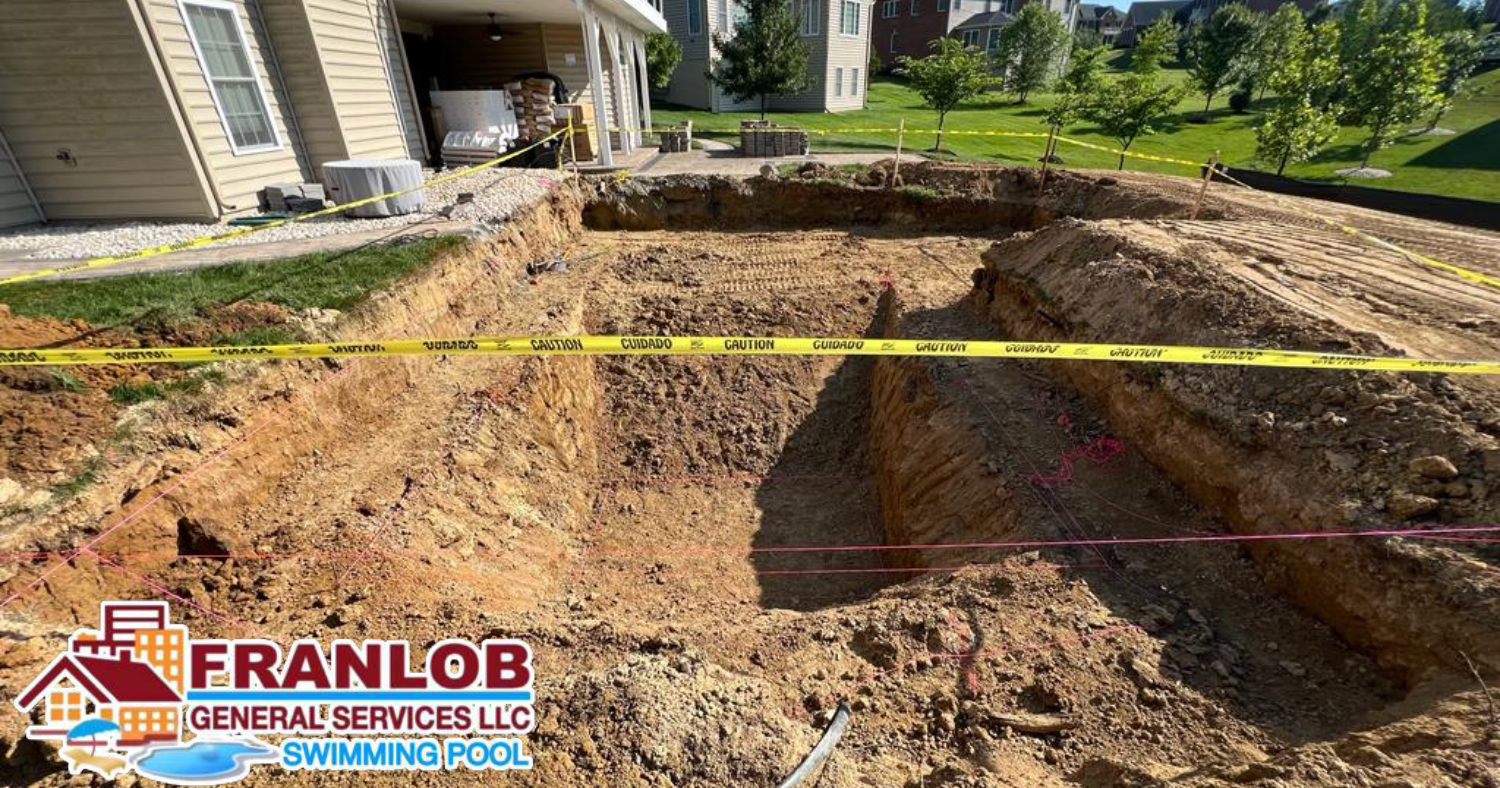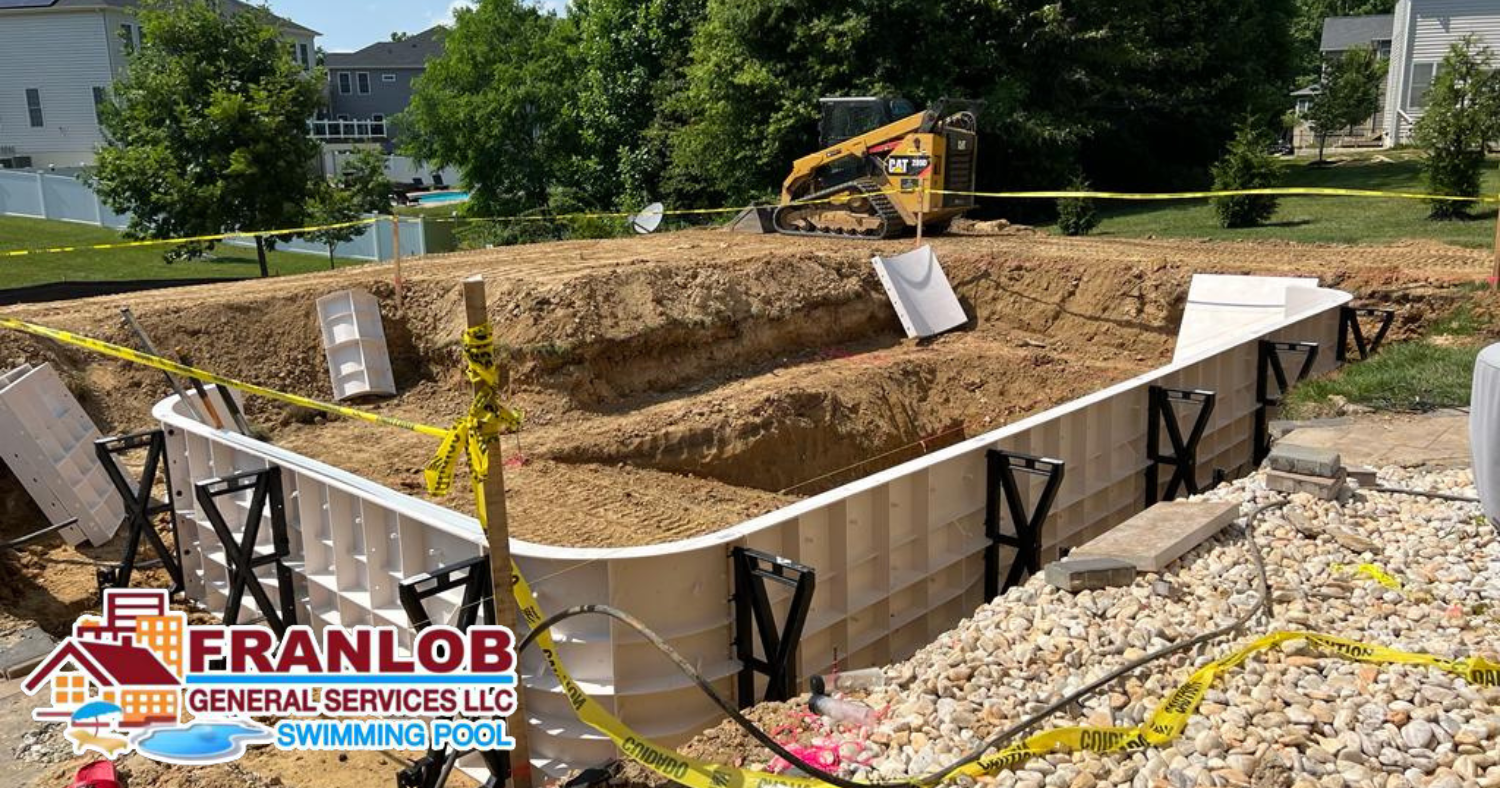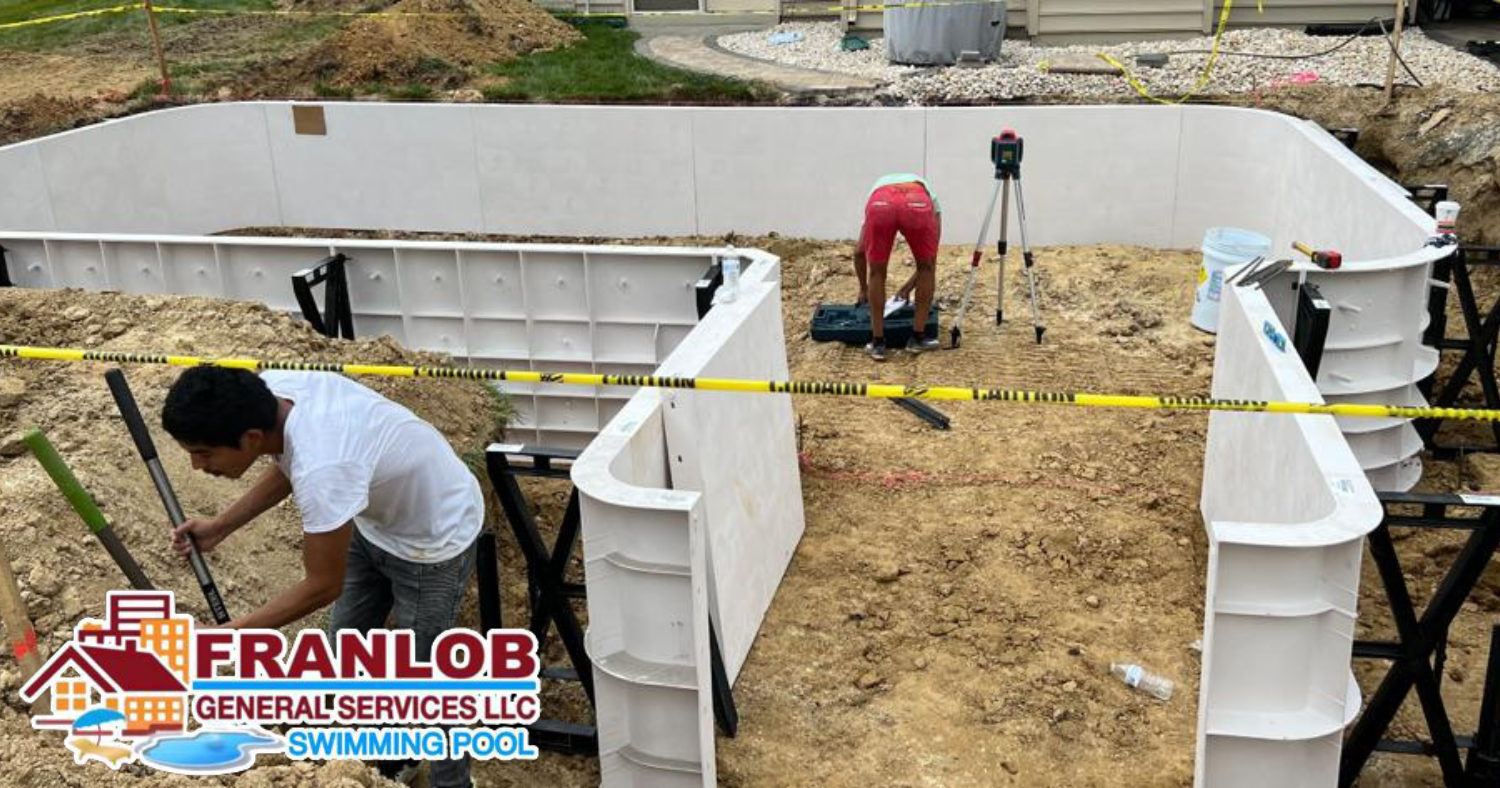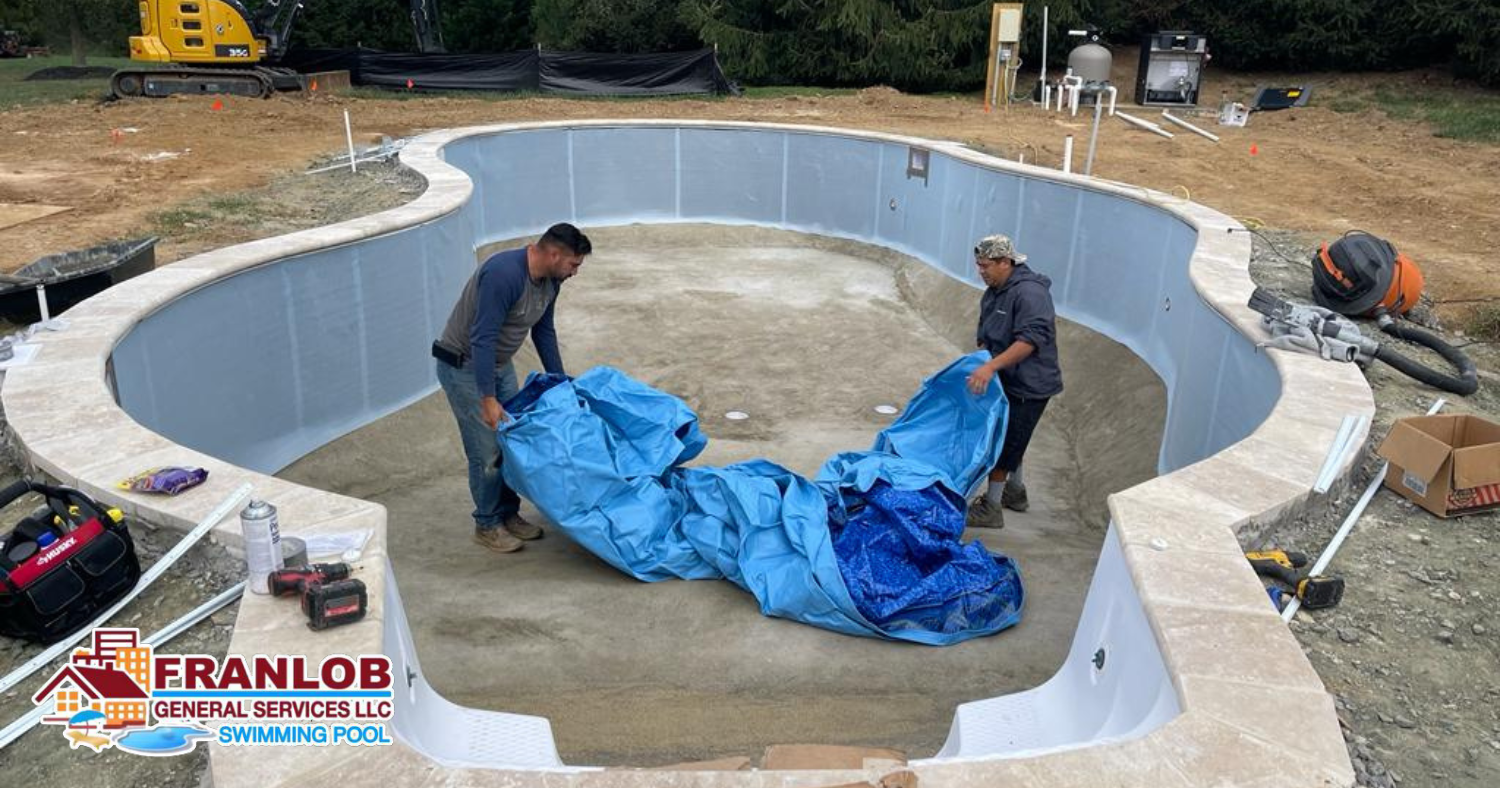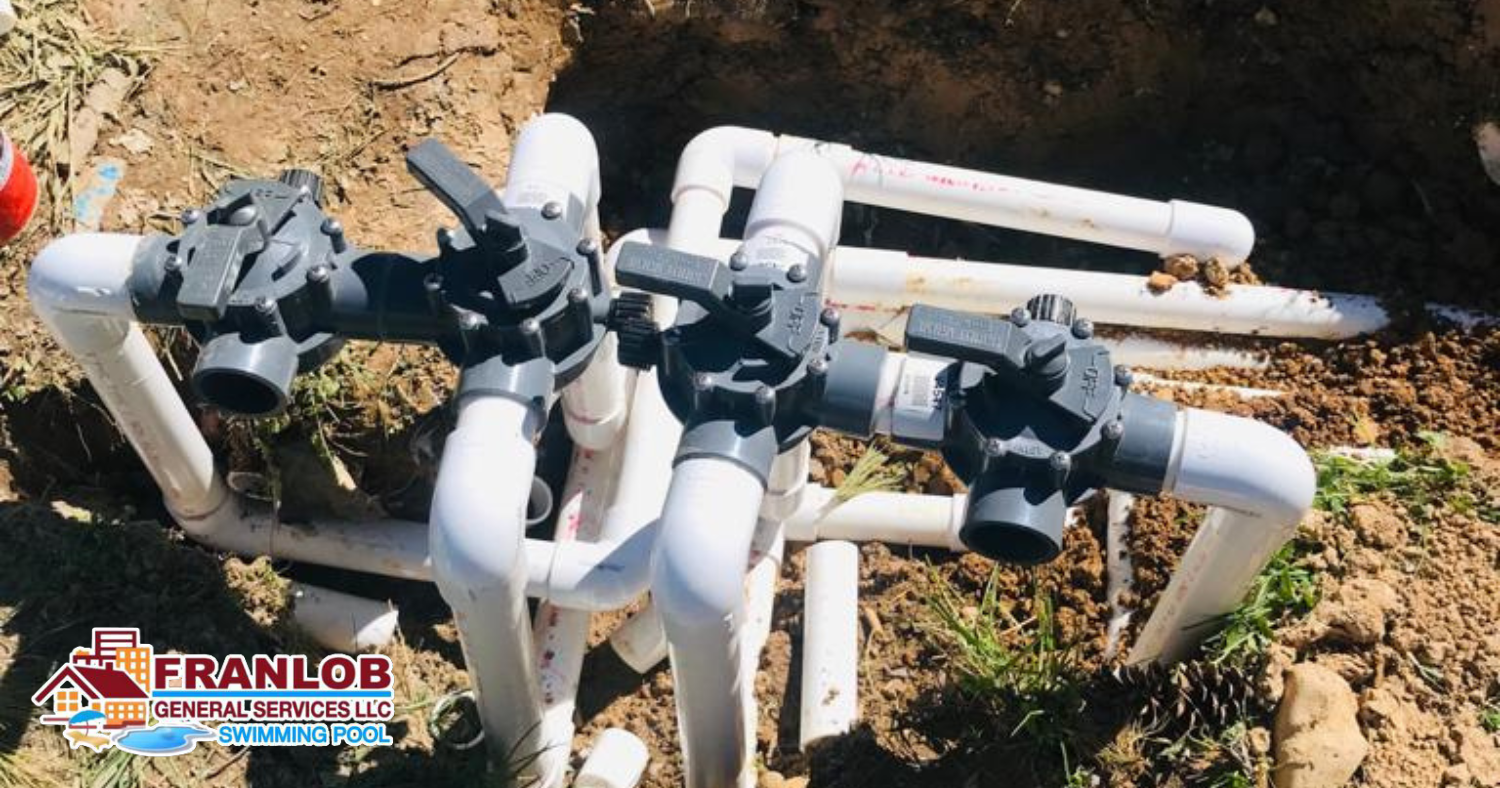 New pool building in-ground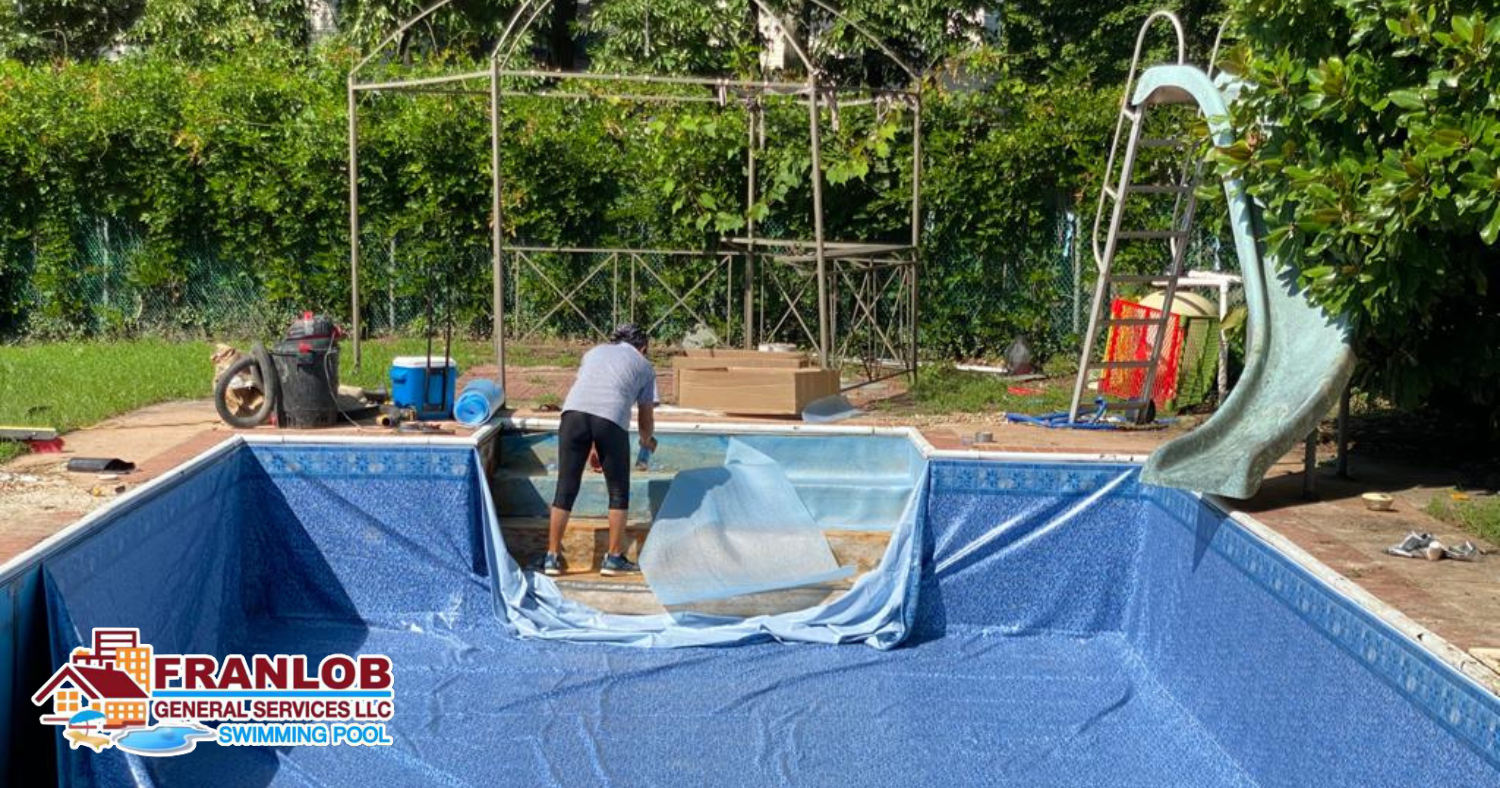 Vinyl Liner Pools Advantages:
Lowest initial cost: Vinyl liner pools have the lowest initial cost of the three types of in-ground pools.
Customizable shape and size: There are no limitations of the length, width, and depth of vinyl liner pools.
Vinyl liner pools are non-abrasive: The vinyl liner material is smooth to the touch.
Uncomplicated to refinish surface: Liner replacement is relatively quick and clean and can be completed in a day or two without any heavy equipment.